Books Written About Porter:
There are 3 biographies written about Orrin Porter Rockwell
The last also has an accompanying DVD and Audio CD.
Richard Lloyd Dewey also wrote a historical novel called "Rockwell: U.S. Marshal" and a 4 part historical novel series called "The Porter Rockwell Chronicles"
Movies About or With Porter:
Rockwell was the primary subject of the 1994 film Rockwell, in which he was portrayed by Randy Gleave. Rockwell has also been portrayed on screen by John Carradine in the 1940 film Brigham Young, by James Coburn in the 1995 TV-movie The Avenging Angel, and by Gyll Huff in the 1995 Trent Harris film Plan 10 from Outer Space. He was also the main character in the 1969 Death Valley Days episode called the "Son of Thunder." Rockwell, played by Gregg Palmer, touched on his Avenging Angel persona and his fight to live with the reputation he had as a gun fighter that could not be killed by any bullets.
In 2010, a documentary called Stories from the Life of Porter Rockwell was created by Issimo Productions, which includes historical re-creations of events from the life of Rockwell as well as interviews with scholars and historians, including John W. Rockwell, great-great-grandson of Rockwell.
Porter Rockwell Names:
Orrin Porter Rockwell was named after his father Orin Porter Rockwell. Like many people who share the name of their father, Porter often went by his middle name. In many journals and historic accounts he is referred to as O.P. Rockwell.
Common nicknames include: Son of Thunder & Angel of Death & Old Port
Porter Rockwell Sites Worth Visiting: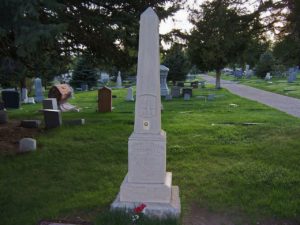 Porter is buried at the Salt Lake City Cemetery located at 200 N St E, Salt Lake City UT 84103. A large white stone marker marks his grave.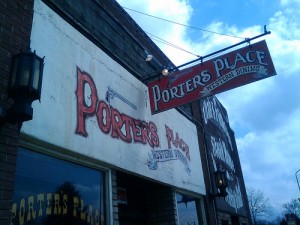 Porter's Place Restaurant (yeah… this website is for the restaurant) is located at 321 West Main Street
Eureka UT 84628 and is dedicated to the memory of Porter Rockwell. Menu items are named for Porter and the restaurant serves Old Port which is a nostalgic soda beverage rumored to be named after Porter Rockwell.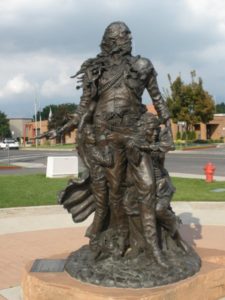 In the parking lot of Lehi Legacy Center and Lehi City Hutchings Museum is one of only 2 statutes of Porter Rockwell. It depicts a mother and two children clinging to Porter while he looks to the side holding a revolver. GPS Coordinates are 40.389353, -111.849470.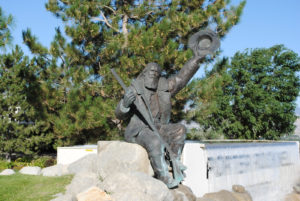 The other statute of Porter Rockwell is located in Bluffdale to mark the original property that Porter settled and owned. On July 29th, 1858 OP Rockwell paid five-hundred dollars to Evan M. Green for sixteen acres of land near to the Crystal Hot Lakes (adjacent to the present Utah State Prison). This land included a hotel with dining facilities, stable, brewery, and pony express station. The statute is located in the Porter Rockwell Business Park in Bluffdale which is now part of the property originally owned by Rockwell. GPS Coordinates are: 40.481749, -111.903174.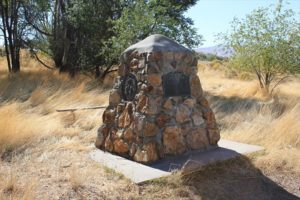 Rockwell's Station in Bluffdale is a Utah Historical Marker and monument that commemorates the Rockwell's Station, a stop for both the Overland Stagecoach and the Pony Express. It was erected in 1934 and was constructed of the stone from the original Pony Express Station #48. The GPS Coordinates are: 40.486050, -111.900383. This is just up the road from the Porter Rockwell Business Park referenced above.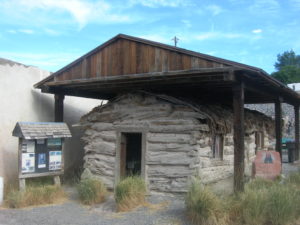 Porter Rockwell Ranch & Cabin. Porter Rockwell Ranch is a stretch of land originally settled by Porter Rockwell. It is currently West of Little Sahara Recreation Area in Juab County Utah. The cabin originally built on the ranch has since been moved to Main street in Eureka UT where it can be visited. The picture displayed is of the cabin now in Eureka. GPS Coordinates for the ranch: 39.7546698, -112.4466169. GPS Coordinates for the cabin: 39.9545188,-112.1198969